[tweetmeme]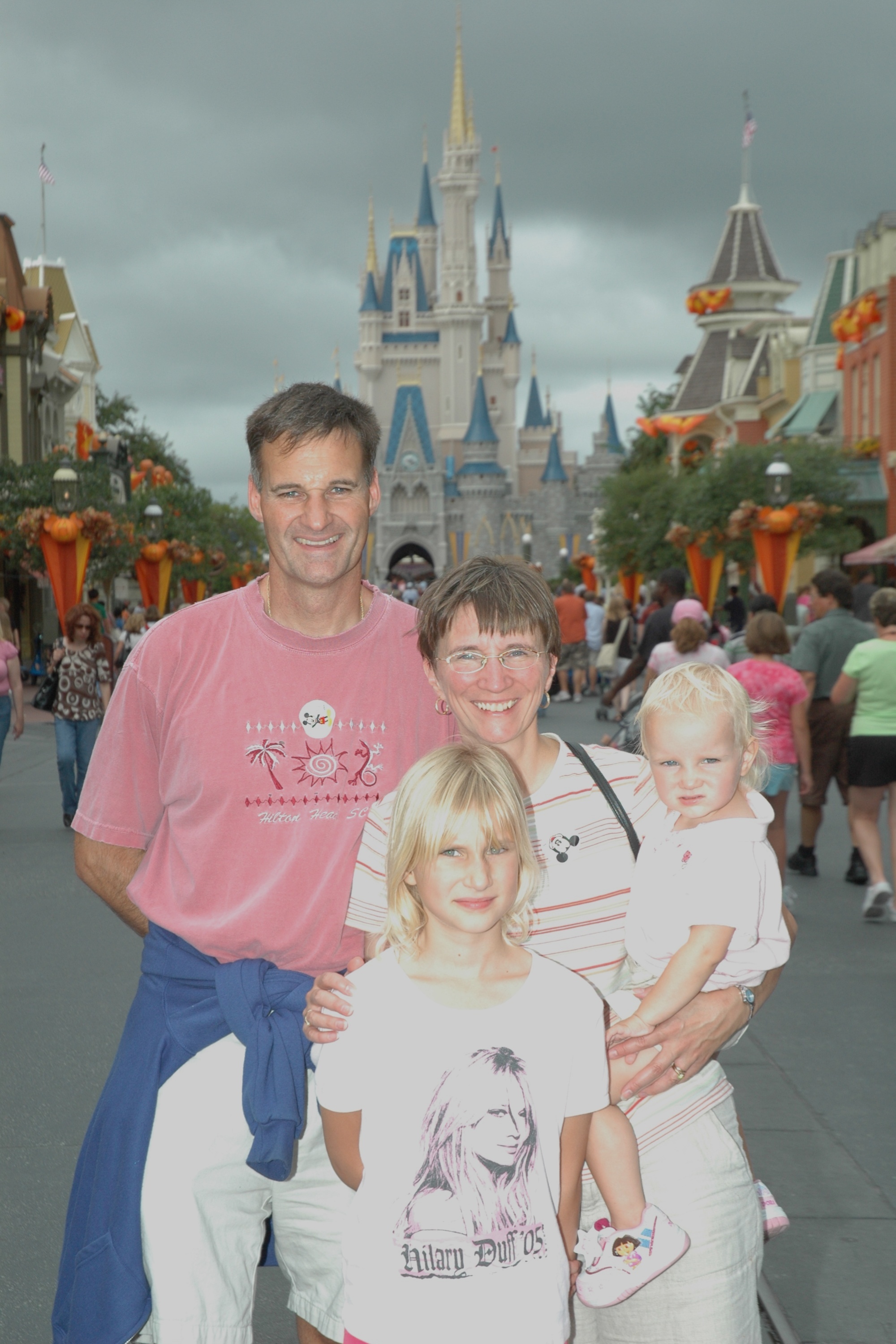 My favourite thing in the world is to walk up Main Street USA in Walt Disney World – very slowly! I love to smell the freshly baked chocolate cookies, lick melting ice cream from a Mickey Mouse ears ice cream, watch helium balloons wrapped around a barker's hand strain to break free, listen to a Dixie Land jazz band, and feel the warm embrace of the Florida sun. My family's been to Walt Disney World 17 times, and the place never loses its magic. It's just a terrific, safe, family spot that offers something for everyone – from babes in arms, to those who've already ushered in their century birthday.
Yet, I'm always amazed when I hear people say they want to wait until their kids are old "enough" to appreciate Disney. There isn't any such thing as being too young for Disney. There isn't any number carved in stone that is the "right" age – because every age is perfect. I've been to Disney as part of a honeymooning couple, as an expectant mom, as a mother of a toddler, and now as a mother to a tween – and every time, age, and visit has had it's special moments. Of course, there are ride restriction/ heights to be considered, and there are some folks that want to wait until their children are old enough to walk into every ride without encumberances; but if you wait until that age, you likely will miss out on the magic of going earlier. And why would you even think that a trip to Disney is not a repeat occurrence? 🙂
Here are some things to consider when you're deciding whether or not to bring a wee one to Disney:
1. Do you celebrate your kids' birthdays, holidays, family events in a big way (regardless of whether they are old enough to remember)? Yes? Then, little celebrations and wide-eyed looks of wonder are already important to you! Wouldn't the magic of Disney offer similar photo ops and memories?
2. Magic is strongest in the young! When little ones look at characters, they see the real Mickey Mouse, and the real Cinderella. Their eyes light up at the possibility of touching the characters. They don't care about autographs so much (that's usually mom and dad pushing paper and pens) – the kids want to hug the characters. Minnie Mouse can seem a lot more friendly than even Santa Claus.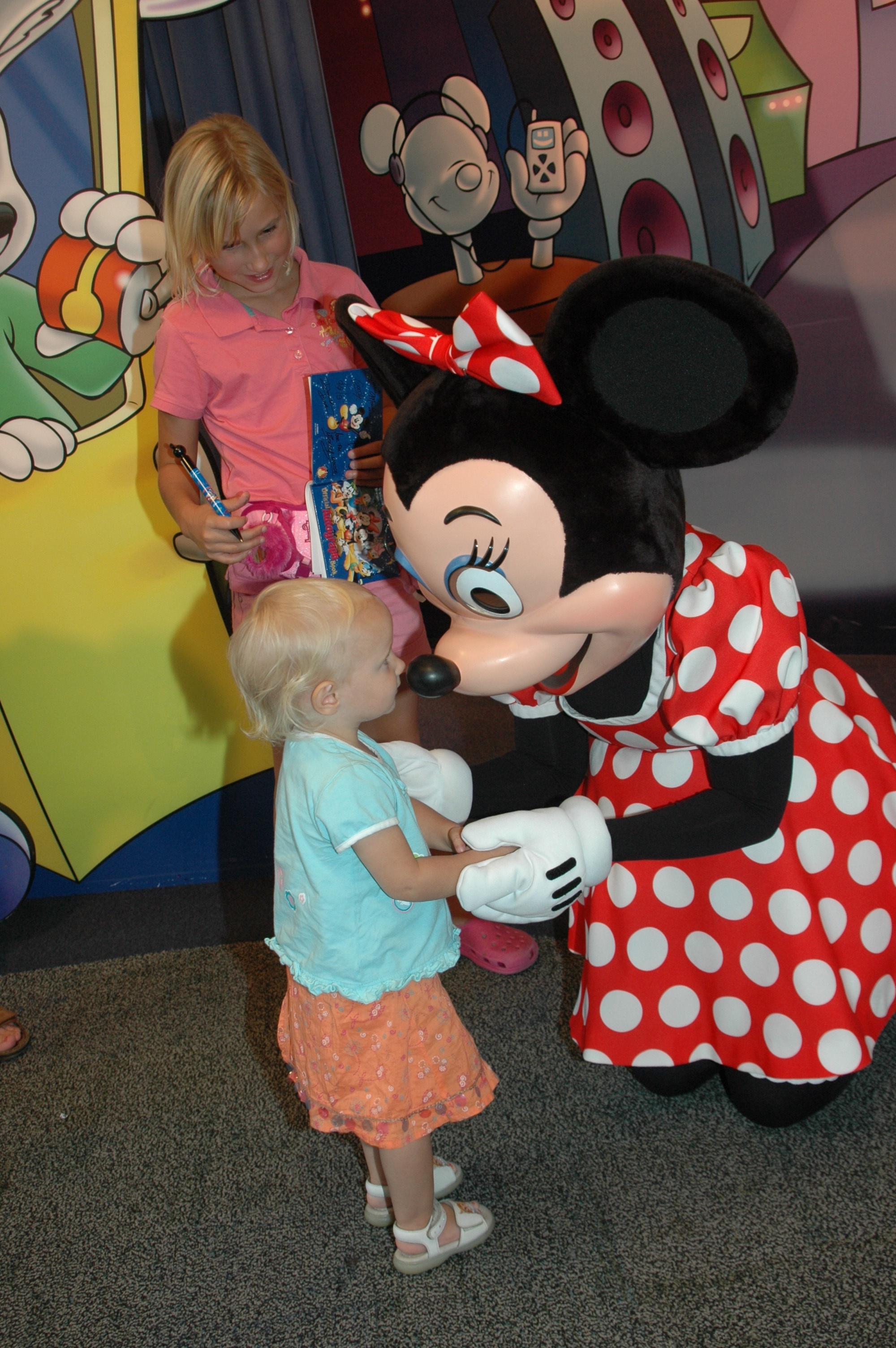 3. Kids under 2 can fly for free – that's a huge savings.
4. Kids under 3 can enter the Disney theme parks for free – that can be an even bigger savings.
5. Kids under 3 don't usually count in the maximum occupancy for the room at a Disney onsite hotel if they can sleep in a crib/ pack-n-play. (But, I don't think Mickey does bedchecks…)
6. If mom and dad buy a meal plan, kids under 3 can dine for free by eating off mom and dad's plates (sharing the meal).
7. Disney is well set up with stroller rentals and/or purchases, diaper and soother purchases, kid play and change centers, and strategically placed bathrooms.
8. You haven't lived until you've seen the organization and creativity that goes into maintaining a stroller parking lot in front of rides. (It's amazing what parents will do to make their stroller stand out from the crowd.)
9. Fantasyland in Magic Kingdom holds a special magic for parents taking wee ones. Older kids become a little more jaded, and although they'll eventually find their way back to the wonder of riding the carousel, and singing "it's a small world", there is nothing like experiencing those rides with a wee one.
So, come on – take the plunge. Take your wee one to Disney. You'll be glad you did.