We are a double-vaxxed family!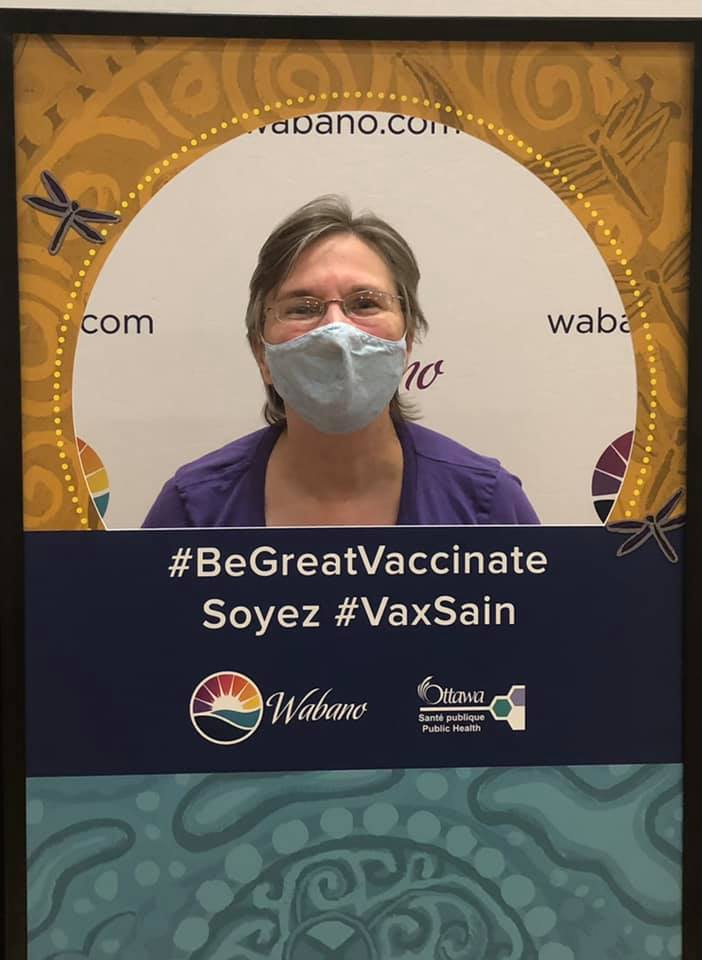 Yesterday, my 15 year old got her second vaccine – so now my family of 4 is now fully vaccinated. Thanks to the Wabano Center for Indigenous Health, we are ready to travel.  And I love the tagline #BeGreatVaccinate !
How about you?  Are you vaxxed to the max?
Are you ready to go?  Where are you on the scale in terms of readiness to travel? Let me know what's on your mind, and if you'd like to schedule a complimentary vacation planning session.
Of course, we know that Vaxications are the new turn of phrase.  Merriam Webster tells us that Vaxication—a combination of vaccine and vacation—has increased in use as the COVID-19 vaccine has become more available to the public. The word is used humorously to describe the post-vaccination travel plans people are making. https://www.merriam-webster.com/words-at-play/vaxication-meaning
And, this weekend, while we're all celebrating Canada Day (albeit muted this year) or July 4th in the US, my friends at AMA Waterways experienced a Return to the Rivers& Yesterday, Rudy and Kristin, the founders of AMA Waterways, sailed on the AMA Douro in Portugal (see photos below)
And Uniworld returned to the rivers with a cruise on Italy's Po River at the end of June. Uniworld returns to Europe's rivers; S.S. La Venezia departs from Venice, Italy
We're starting to go.
On Tuesday, I'm hosting a "Beginner's Guide to River Cruising" zoom. So, if you are thinking that a river cruise should be in your future holiday adventures, join me online to learn more. https://us02web.zoom.us/meeting/register/tZMocemhpzMsG9EnlkWfVLBs1Vr1yUKzKwDZ
Are you wondering about the value of a river cruise?
It is:
* on smaller ships with less passengers
* personal attention with a smile
* without crowds or long lines
* a room with a river view – all staterooms have
* access – you dock right in the center of town
* casual comfort – you leave your formal wear at home
* without seasickness – there are no rolling waves
And if you'd like to watch some of my previous presentations, with AMA Waterways, Avalon Waterways, or Uniworld Boutique River Cruises, you can watch again here.
And let me know if you'd like to schedule a complimentary vacation planning session!
sheila@lushlife.ca