---

Tours for Solo Travellers – with On the Go Tours
Monday, May 27th at 6:00 pm
Ale-Amberwood Lounge & Eatery
54 Springbrook Drive, Stittsville, On K2S1B9
Join Sheila with Mike Quinto of On the Go tours to learn all about their tours for solo travelers.
With On the Go, travelling solo is far from travelling alone.
Travelling by yourself can sometimes be a daunting prospect. Especially in non-English-speaking countries and places with a high culture shock factor. That's where group tours are a saviour. Being part of an organised group provides security and peace of mind when travelling. And our award-winning group tours are the perfect choice if you're travelling solo.
Sheila and On the Go handle all the travel arrangements for you with an expert tour guide on hand to provide help and advice. Joining other solo travelers, you won't be travelling alone. And you may even make long-lasting friendships along the way.
So come learn about tours for solo travelers, and find out what makes On the Go a great choice for solos. Solo Travel with On The Go Tours
offers great group sizes with a mix of solos, couples and groups of friends, no compulsory single room supplements on most of our trips, the security of group travel in more remote parts of the world and lots more benefits …
On the Go offers 'your own room – no supplement' on a selection of our most popular tours. Which means solos can have their own room at no extra cost. They also have a no mandatory single supplement policy on most of our group tours. They'll always try to match you up with another solo traveler of the same sex so you don't have to pay the single supplement. And if you prefer the privacy of your own room, this is always an option too.
Sheila and Mike will talk about travel to Egypt, Vietnam, and Africa; and more. (Special discounts for attendees who make bookings through Sheila.)
As always, there is no admission charge to attend, but attendees are asked to order food and drink from the restaurant.
Contact Sheila Gallant-Halloran for more information. sheila@lushlife.ca 613-837-0699
---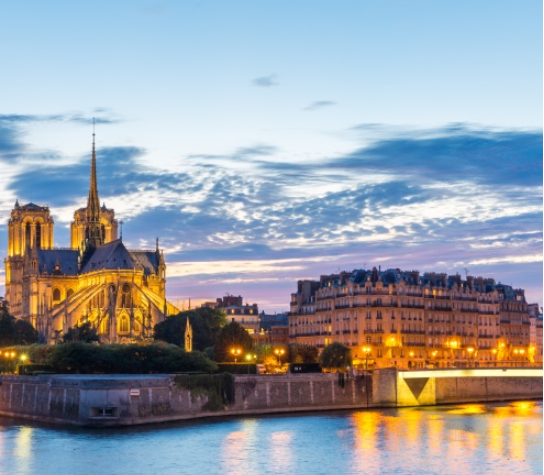 Scenic River Cruises – Info Session
Tuesday, May 29th 3:00 – 4:00 pm
200 Coventry Road Ottawa, ON K1K 4S3
Sheila will be joined by Scenic product experts who will share with you their passion and knowledge. It's a great opportunity to ask questions and to talk to our team about the destination and itinerary that will suit you best.
Each information session will be 1 hour in duration.
There will be complimentary snacks and refreshments available for you and you will receive exclusive savings and offers just for attending!
You're invited to learn more about Scenic's exciting range of destinations, products, enriching experiences and all-inclusive journeys at our Free Information Sessions.
While the events are free, places are limited and we encourage you to register early to secure your seats. .
Our custom-designed presentations will provide you with insights and knowledge on the following:
Europe River Cruising – an introduction to river cruising in Europe, perfect for first time river cruisers.
France River Cruising – 2019/2020 Seine, Bordeaux and South of France river cruise itineraries.
Portugal River Cruising – 2019/2020 itinerary highlights.
Russia River Cruising – 2019/2020 itinerary highlights.
Mekong & Irrawaddy River Cruising – 2019/2020 itinerary highlights.
Africa, Egypt and Jordan Tours – 2019/2020 itinerary highlights.
Scenic Eclipse Ocean Cruising – learn about The World's First Discovery Yachts.
Why you should attend:
Engage with Scenic's expert travel team with first-hand knowledge of itineraries, destinations and travel tips
Receive special bonus offers on the day
Tailor your journey with the top local travel agents available on the day
Learn about our latest offers, new destinations and exciting innovations
Discover the Scenic difference – service to the nth degree
We look forward to welcoming you and helping plan your first, or next, exciting journey with Scenic.
Please note: *Conditions apply . Contact Sheila Gallant-Halloran for more information. sheila@lushlife.ca 613-837-0699
---

Travel as a Solo, but Not Alone – Coffee & Confab
Tuesday, June 17th at 9:30 am
Cafe Latte Cino
2020 10th Line Rd Unit 2, Ottawa, On K4A 4X4
Do you want to travel as a solo, but not alone? Not sure where to go, or how to go when you're alone? Maybe you're looking for travel ideas, and/or maybe travel partners? Then please join this week's informal coffee gathering at Cafe Latte Cino: Travel as a Solo, But Not Alone – Coffee & Confab.
Sheila will be on hand to help with some travel ideas, and share possible group trip ideas. She'll also help guide attendees on queries they should ask/ investigate with perspective travel partners – whether you are looking to share a room, or have a solo room.
Join us for this informal coffee gathering.
contact Sheila for more info: sheila@lushlife.ca or 613-837-0699
---