---
Travel Info & Fundraiser for Australia – Real Life Experiences with Intrepid Travel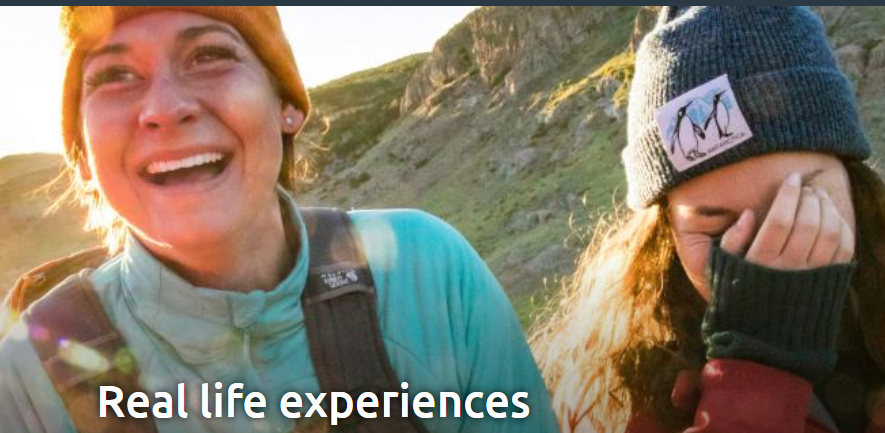 Mon. Feb.3rd at 7:00 pm
All Saints Event Space – Chapel Room
Join Sheila and special guest, Kazundra Brown, Business Development Manager of Intrepid Travel for a special presentation about Intrepid Travel's Real Life Experiences.
We'll take some time to learn more about Australia – and fundraise some money too! Maybe you might want to adopt-a-koala?
And we'll learn more about Intrepid's wonderful real life experiences – to Australia, and other parts of the South Pacific. And more besides!
Intrepid knows what travellers really want: a balance of inclusions and free time, a mix of classic highlights and local secrets you won't find on Google. And of course, an authentic real life experience.
Their leaders are born and raised in-country, and they know their destination better than anyone. So you'll do more than just see a place, you'll live it. Small groups, big adventures and responsible travel – that's our thing. With 1,000 trips in a variety of styles across 100 countries, we're sure you'll find something you like. Intrepid is still adding to their list of itineraries across Europe, Asia, Africa, North & South America, the Middle East, Australia and both the Arctic & Antarctica.
Intrepid Travel does some wonderful real life experiences – and have distinguished themselves for their small escorted group trips around the world. They have soft adventure tours that focus on cultural immersion as well as food-based trips. And they are really stepping up solo travel offerings, as well as women only trips.
Join us to learn more – and – find out about a special group departure we're putting together for Ottawa travelers. Join us for one-hour presentation.
Contact Sheila Gallant-Halloran for more information.
sheila@lushlife.ca
613-837-0699
---
Tauck Tours

Thurs., Feb.6th at 7:00 pm
All Saints Event Space – Chapel Room
Join Sheila Gallant-Halloran, owner of Lush Life Travel, for an exciting introduction into the wonderful world of Tauck Tours.
Sheila is a certified Tauck specialist, and a graduate of the Tauck Academy who has travelled with Tauck by herself and with her family. Sheila will be joined by national sales rep for Tauck Tours, Charmaine MacDonald; who will share The Tauck Difference
Delivering outstanding personal service, uncompromising standards for quality, and a steadfast commitment to making the most of your vacation time… a brand promise we made back in 1925, and haven't deviated from since.
Tauck Tours can take you around the world, with destinations
Their tours and cruises include:
Join us to learn  more about how we can help you travel the world in good company.
---
Join us for one-hour presentation.
Come earlier than 7 pm (when cafe closes), and you can purchase your own food and drink at the Working Title : Kitchen & Cafe. (Menu subject to change, but this will give you a recent update on their web re: offerings. https://allsaintsottawa.ca/wp-content/uploads/2018/10/allsaints-WorkingTitle-MenuBoards-R05-20181011.pdf )
Entrance to the Working Title : Kitchen & Cafe:
330 Laurier Avenue East at Chapel Street
through the red doors under the bell tower, walk down the stairs (no elevator)
Please note: the presentation will take place in the Chapel Room (just past the cafe, in the back.)
Contact Sheila Gallant-Halloran for more information.
sheila@lushlife.ca
613-837-0699