Two Amazing River Cruises
U by Uniworld – Uniworld's cool little sister
Most river cruising in Europe is sold out for 2018, and remainder space is scarce!
But – U by Uniworld (Uniworld's cool little sister new company) has some space left.
There is space because this is brand new. They first started this company to appeal to the millennial market, and set the age at 21-45. But, two things happened – millennials didn't have money or were not drawn to the river cruise idea, and if someone was married to someone age 46, say, they couldn't go with them. So, Uniworld shook it up, and made the age limit now 18+. The line is now intended for the young, and young at heart – but it's open to anyone. The idea is that you're in port in evenings to try the nightlife, there are more active excursions offered, you have a sleepy start in morning to allow for the nightlife (so touring doesn't start at 9 am), and – it doesn't include alcohol (you pay for what you drink, so it brings the price point down). Overall, this is a terrific way to see Europe.
The pricing is really incredible for couples or for a solo – think of it as a moving boutique hotel room, with meals (it gives brunches and dinners only – so 14 meals, not 21 included) and a shore excursion in each port.
I have the Seine for October with some group space – you can get a solo balcony for $3199/p cdn! And a visit to the Christmas markets in December, right before Christmas. Plus, you get a Virtuoso onboard credit when you book through me.
Look at these two trips – one for Seine in October, and one for Budapest round trip for December.
You really should go!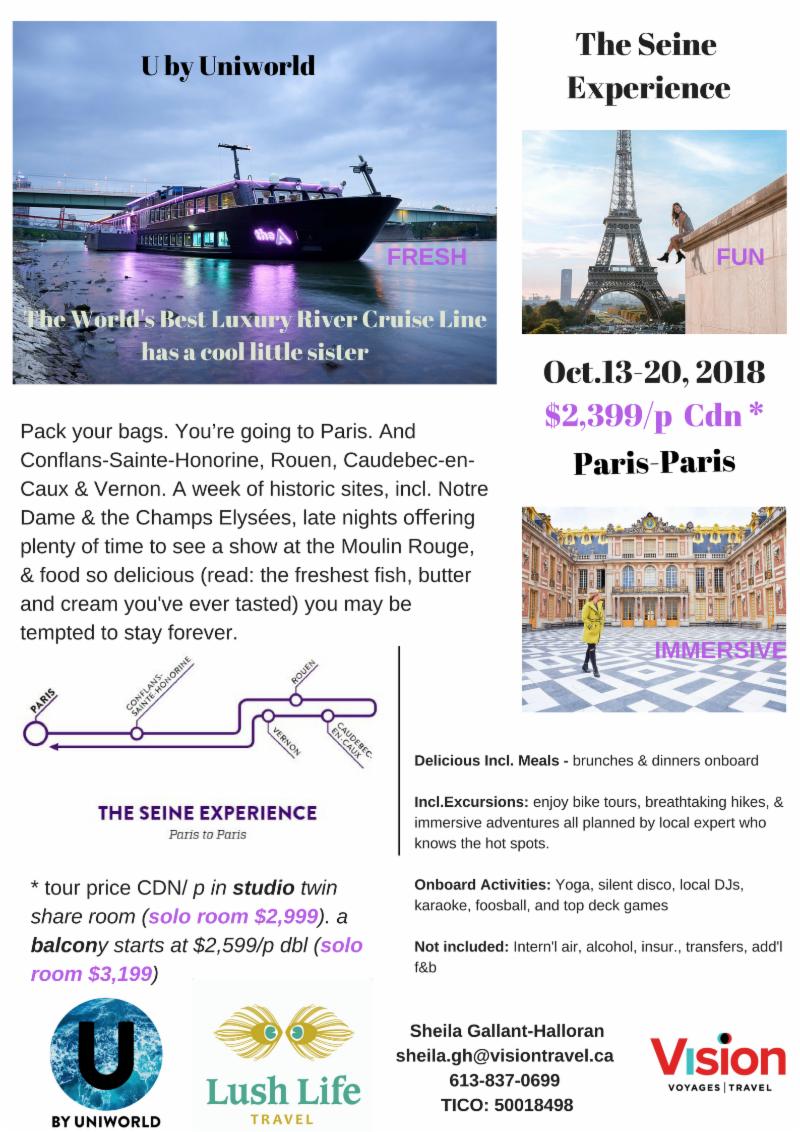 And here is the Christmas market one!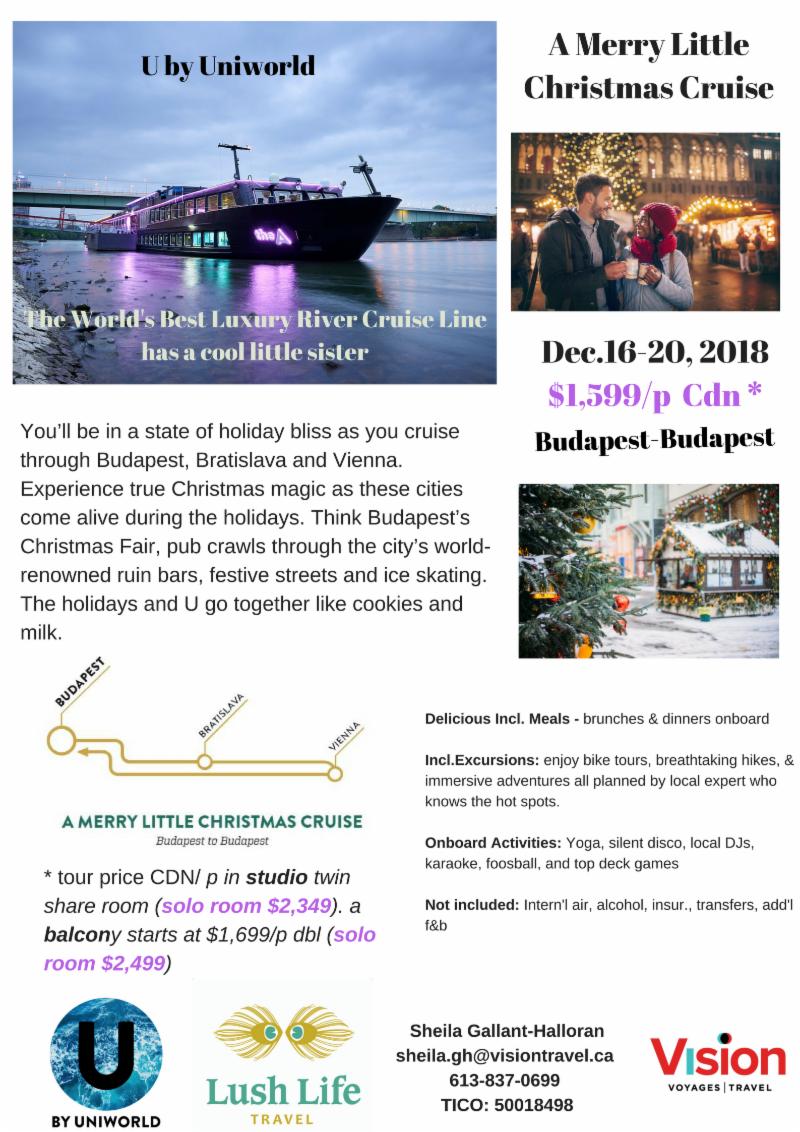 You really have to go!