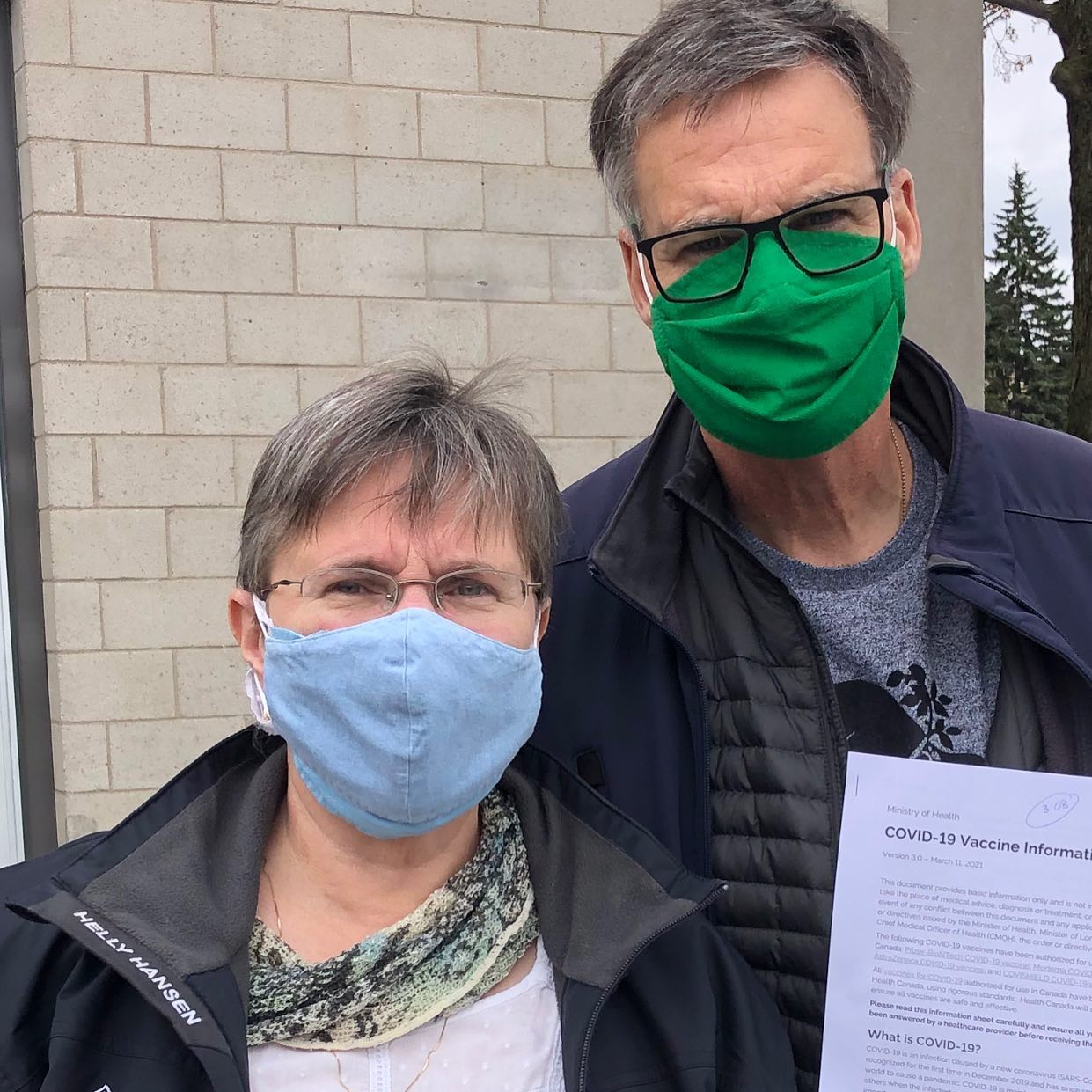 My husband and I got our first dose of vaccine this Friday! Yay!
I couldn't believe the nerves I felt prior to getting it – and the absolute relief I felt afterwards. Hope!
And, the Pat Benetar song "Hit Me with Your Best Shot" has been playing through my mind all weekend.
The numbers are improving in Canada – we're getting there! We now have administered over 9.7 million doses. See https://health-infobase.canada.ca/covid-19/vaccination-coverage/
With over 19% of the country's population now having had at least one shot, Canada is making up for lost ground, and hope is indeed in the air – and minds – of travellers!
This morning, I watched "CBS Sunday Morning" as I was finalizing my weekly travel newsletter this morning, as I do every Sunday. I was reminded of a new term that's been bandying about the travel world since last year – REVENGE TRAVEL.
Yup, it's a thing.
No, it's not about seeking revenge against an ex – well, it kinda is. It's against the virus. It's saying to CoVid19, we're so over you. You made us miss travel for the last year, and now we're ready to show you to the door, and move on without you. We're ready to live our best travel life.
See
'Revenge Travel' Will Be All The Rage Over The Next Few Years
Revenge Travel: How to prepare for post-COVID travel boom and
What Is 'Revenge Travel' And Why Will It Be So Popular In 2021?
And here's this morning's segment on TV that reminded me of the trend – see CBS Sunday Morning segment – "Travel industry prepares for post-pandemic surge"… https://www.cbsnews.com/video/up-up-and-away-travel-industry-prepares-for-post-pandemic-surge/ via @CBSNLive
So, are you ready for some REVENGE TRAVEL?
What's on top of your list? How do you want to get even with your ex, CoVid, and show them how you can live better without them?
Lemme know where you wanna go!
sheila@lushlife.ca