This week also had me leveraging my terrific relationship with the Fogo Island Inn to get a colleague to address the Ottawa Women's Canadian Club. Diane Hodgins, the CFO of Shorefast, kindly carved out some time in her busy schedule, and came to address the club as a personal favour to me. And she did an awesome job, and I was most grateful to leverage my wonderful connections with Fogo to have her come to the luncheon.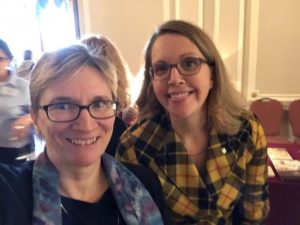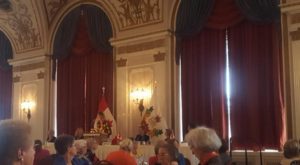 Diane was a great hit. And – Zita Cobb had also been interviewed by CBC radio the day before, and you can hear Zita speak here. https://www.cbc.ca/listen/shows/ottawa-morning/segment/15599997 and get a sense of what Diane shared with those in attendance.
The number of ladies in that OWCC room at the Chateau Laurier on Thursday this week who were excited to learn about Fogo, and want to go visit, was truly inspirational. So, I'm going to put a group together, and bring folks next spring. Stay tuned for details in next week's newsletter. It's time to go to Fogo!
Watch a video of my family's stay at Fogo Island Inn. And stay tuned for more info.
httpv://www.youtube.com/watch?v=RXMqGKIzG8A
Fogo Island, Newfoundland – The Fogo Island Inn