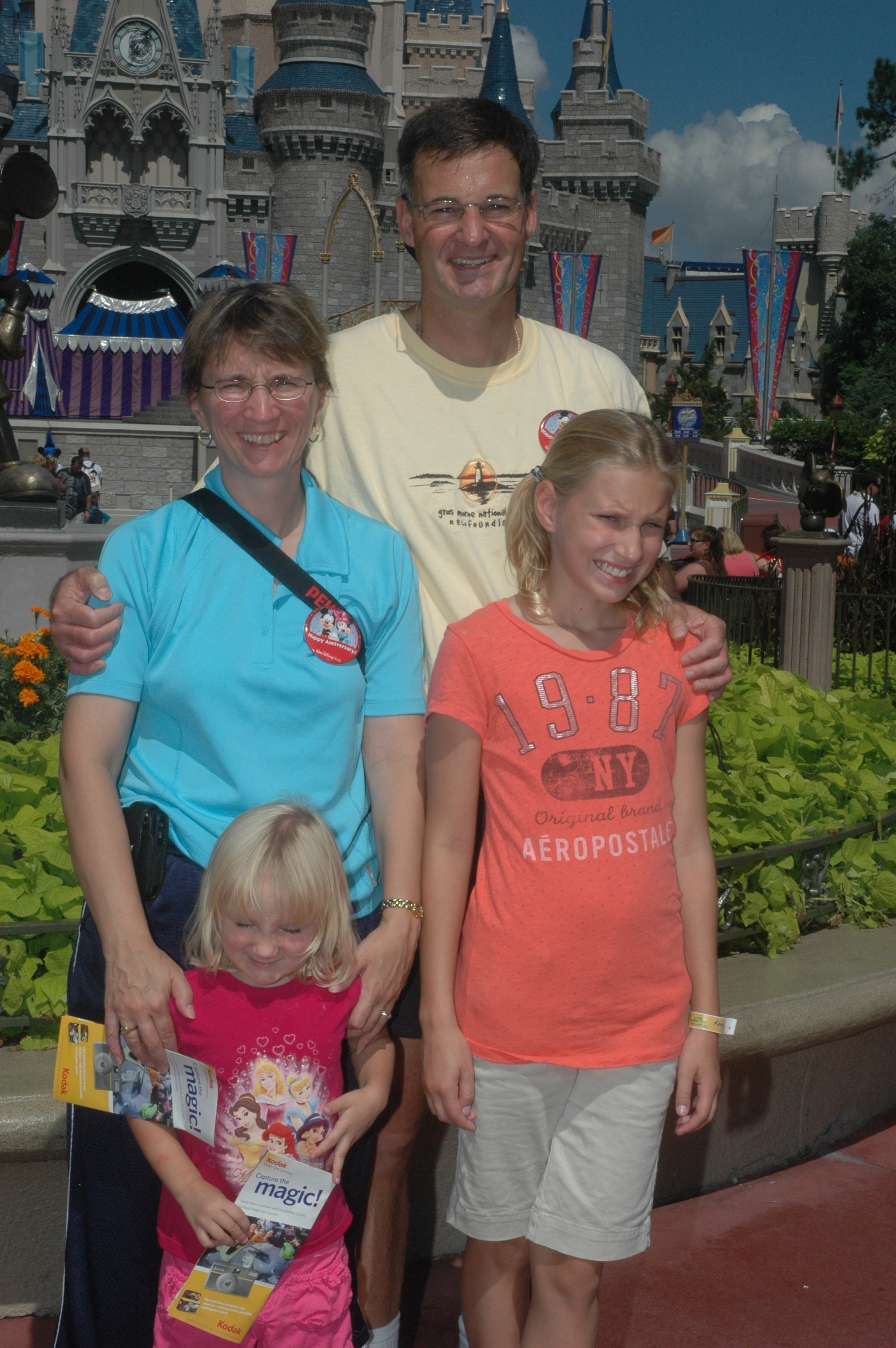 [tweetmeme]Disney's "free dining" promo is their most popular promo. And it's on now!
If you buy a vacation package with hotel and park tickets, you can get a Disney Dining Plan for FREE! Value resort guests get the "quick service" plan free; and moderate/ deluxe resort guests get the regular dining plan free. 
The current booking window is : May 3 – Aug. 14, 2010; and the travel window is: Valid for stays most nights Aug, 15 – Oct. 7, Oct. 22 –  28, Nov. 12 -18, Nov. 27 – Dec. 2, and Dec. 10 – 21  in 2010. So – there are blackouts for higher traffic times (Canadian or US thanksgiving, Halloween, Christmas, etc.)
Of course, there's no way of knowing when these promo beauties will ever be announced. Disney execs play the numbers game, figure out who's going to be in the parks when, and what they need to do to attract more feet  in the park. And the "free dining" promo brings folks in.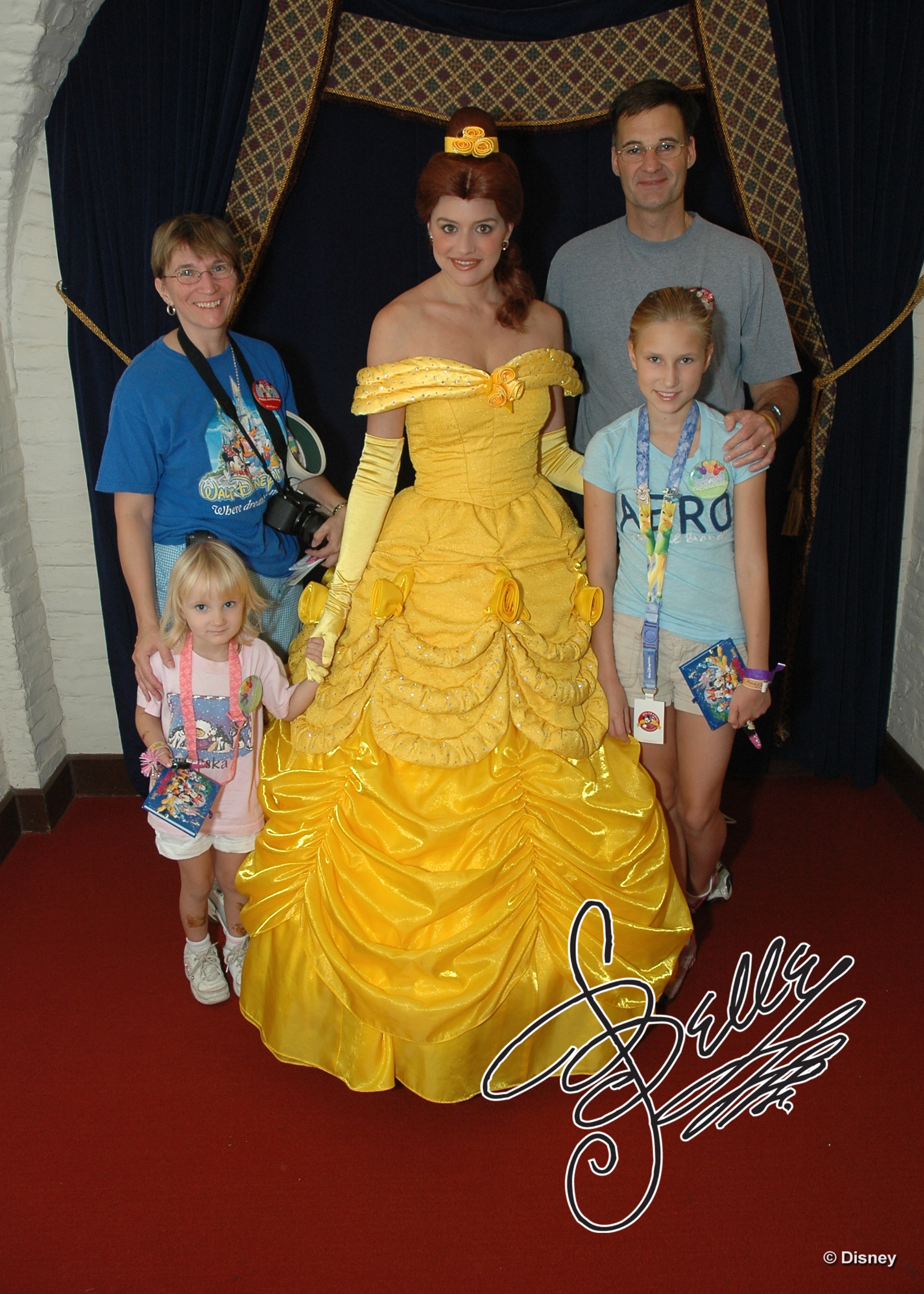 The current promo is sweet. Generally, the "free dining" promos occur in the fall, when it's hurricane season, and the kiddies are back in school. The past two years, though, with the recession in the US, the dining promos have creeped into August, and have been extended into the late fall/ early winter; and more. So, you can dine with the princesses (and other characters) for free.
Disney has come up with a menu of dining plan options, and you can get lost in the quick service, regular dining, deluxe dining, and even wine-and-dine add ons. Every family has different needs and interests, but I recommend my clients look first at the regular dining plan (what Disney calls the "Magic Your Way Package plus Dining" vacation plan).
With the regular dining plan, you get credits that are loaded up on your resort room key like a prepaid credit card – you can spend the credits whenever and wherever you like. For each night of stay, each person over 3 gets the following credits (kids under 3 can eat off mom and dad's plate):
*one table service meal (think regular restaurant-type sitdown meal, ordered from menu)
*one quick-service (think counter-service meal, Disney's equivalent to MacDonald's)
*one snack (think bottle of water, piece of fruit, or ice cream)
Gratuities are generally not included, and children 3 – 9 must choose from a children's menu, where available.
The regular dining plan is something my family always gets – regardless of whether it is during a promo period. We find it extremely good value for our eating patterns. So when something that we normally get is being offered for free, it is a tremendous value.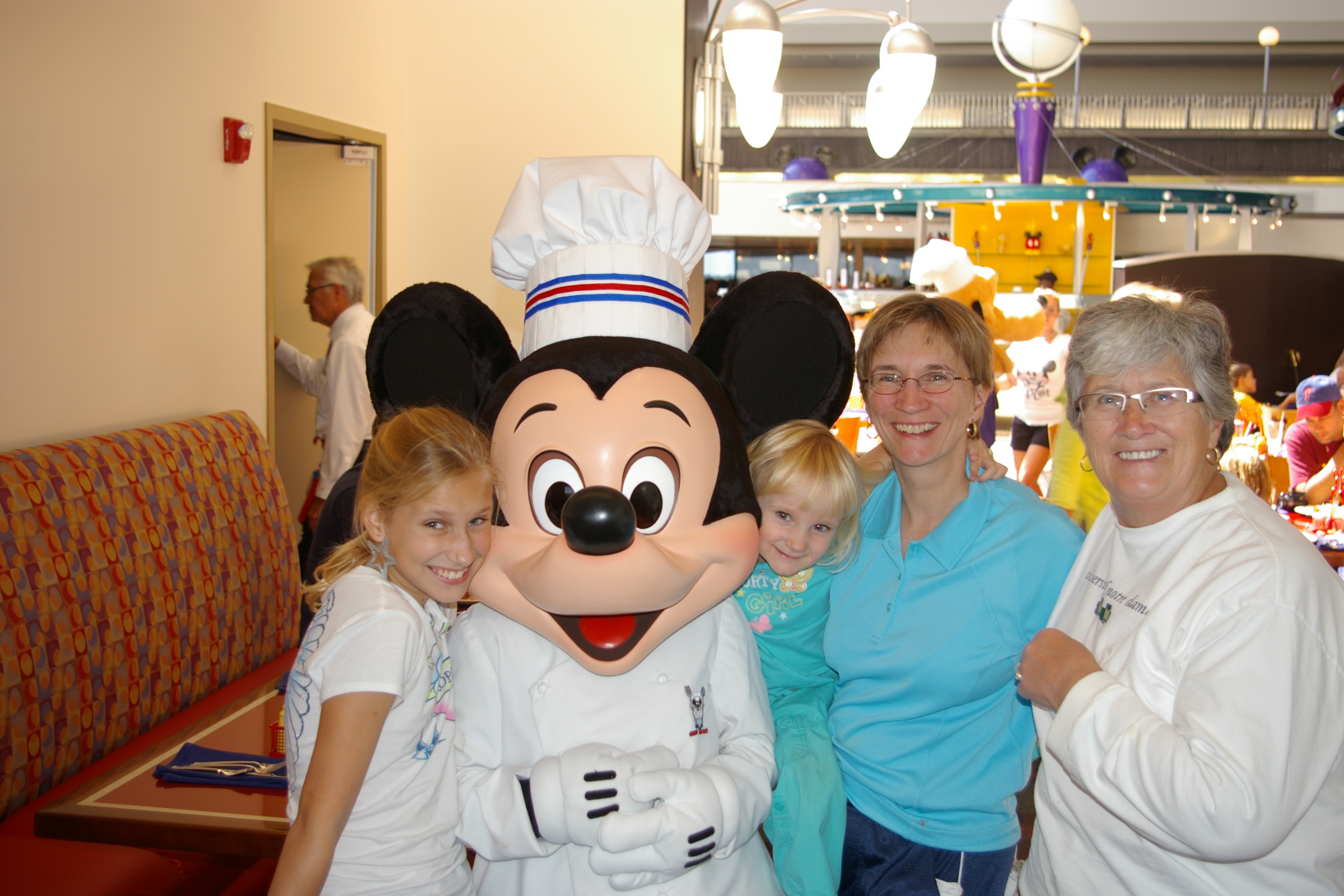 The regular dining plan is usually ~$42 USD/ night for anyone over 10 years old, and ~$12 USD/ night for anyone 3-9 years old. (On really peak times, they'll increase these amounts.)  So, for my family of 4 (2 adults, 1 junior>10, and 1 child 3-9), the free dining promo gives us an extra $138 USD/ night to spend elsewhere. That's a savings of $966 USD on a one-week vacation. (If your family of 4 has 2 adults and 2 teens, that's a savings of $1176 USD on a week.)
There is plenty of choice, since there are over 100 restaurants around Walt Disney World (the 4 major theme parks, the resort hotels, etc.) that participate in the dining plan, so there are plenty of options. However, advance dining reservations are recommended for the table-service spots (and I help my clients with that) because the "free dining" promo does bring the people to the park –  you can't just walk in to a spot and get a table for dinner (unless you luck into a cancellation, or are prepared to wait several hours).
My own family finds there is plenty of food on the regular dining plan (especially if we eat at a character buffet meal). Course, you can always supplement the dining plan credits if your family's eating habits are different (pay out of pocket for extras, or choose when and where to "spend" your dining credits), and/or if you find you really need 3 sit-down meals each day, you  can upgrade to the deluxe dining plan.
But there is no argument – Disney giving your family $1000 USD in meals to come visit Mickey is a delectable offer.