Join this California wine country bike tour. April 7-12, 2019.
Here's a neat trip to bike the California Wine Country. Watch:
Want to go next April?
Choice of titanium bikes, or electric assist!  Bike in the morning (even getting a choice of routes) and drink wine in the afternoon. Sound good?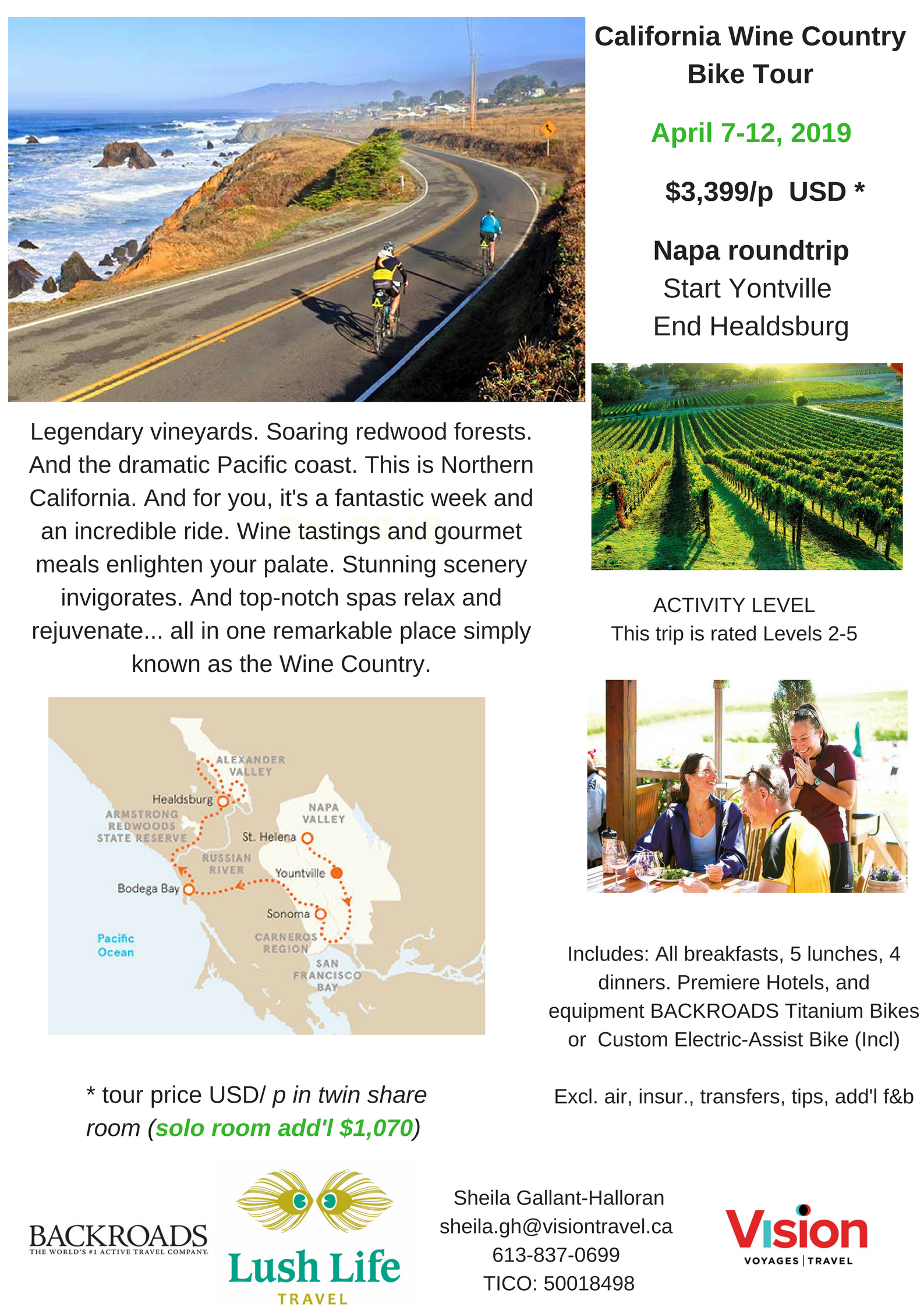 Contact Sheila at sheila.gh@visiontravel.ca 613-837-0699