[tweetmeme]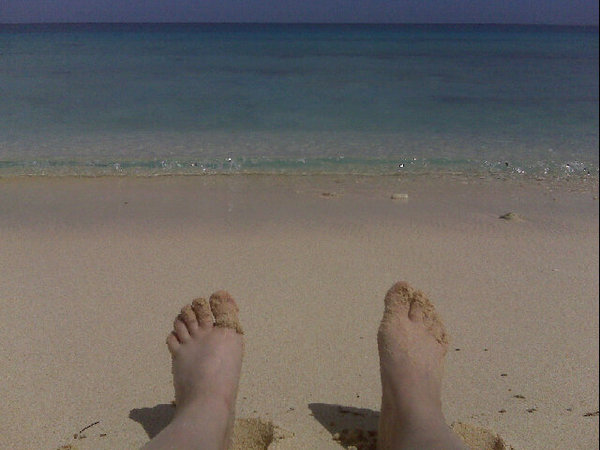 I just came back from my first trip to Anguilla. I can promise you one thing – it will not be my last.
What a gorgeous island! It is first in any alphabetical list of Caribbean islands, but it is now also first in my heart. I have a new favourite Caribbean island! Absolutely stunning.
What makes Anguilla so special? Here are some things in the "no" list to think about:
1. No cruise ships
2. No chain hotels
3. No high rises
4. No all-inclusives
5. No fast food outlets
6. No jet skis
7. No crowds
8. No attitude
And
===> here are some special things in the "yes" list to think about:
<===
a. YES – the best beaches in the world (ranked by the Travel Channel)
b. YES – some of the top resorts in the world (Cap Juluca and CuisinArt are on Conde Nast's gold list, ranked top in Caribbean – http://www.concierge.com/tools/travelawards/goldlist/2010/regions/caribbean/anguilla/)
c. YES – a variety of accommodations – from 2.5* beach resorts to ultra supreme 5*+
d. YES – more restaurants per capita than NYC or Montreal (who needs all inclusives that tie you down?)
e. YES – it is a British Overseas Territory – so English is spoken everywhere
f. YES – free wifi everywhere that I toured on island (from small hotels to big ones)
g. YES – same electrical voltage as North America – no adapters needed
h. YES – the island is becoming well known amongst the rich and famous who escape there for the beauty and the quiet – so you might just hob nob with them (just don't ask for an autograph – Anguillans do not bother folks)
i. YES – prices are extremely reasonable over summer months (1/3rd of prices from Christmas week) – it's a steal of a deal if you go now!
So – go visit Anguilla. She's a "classy lady" -well worth getting to know!