[tweetmeme]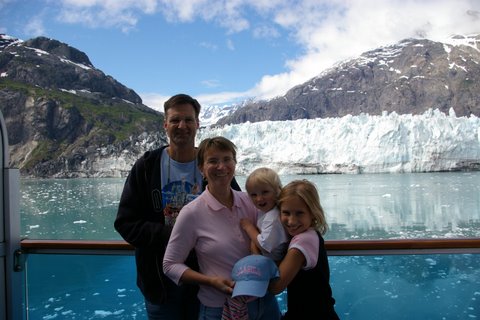 I took an amazing cruise to Alaska aboard the Diamond Princess with my husband, and two children (aged 2 and 8). We were joined onboard by other extended family members, and had a wonderful family reunion that let everyone share time together, while still enabling time to 'do your own thing.'
We did the 7 night 'Voyage of the Glaciers', which sailed one-way, northern bound, from Vancouver, British Columbia to Whittier, Alaska. We had wonderful ports of call in Ketchikan, Juneau, and Skagway; and did two days of scenic cruising through Glacier Bay and College Fjord.
My kids absolutely loved their first cruise experience! While an Alaskan cruise might not be on the top of everyone's family "wishlist" for travels with young children, it should be (especially now that Disney will cruise to Alaska). We had a wonderful time, and there were plenty of activities for all. Onboard, there were kids' clubs, swimming pools, dance classes, movie theatres, art auctions, comedians and musical shows – you could do as much or as little as you chose. At port, my children shopped for charm bracelets and Inuit dolls in Ketchikan, rode the tram and collected Big Dipper hats in Juneau, and took a train ride on the White Pass railroad in Skagway.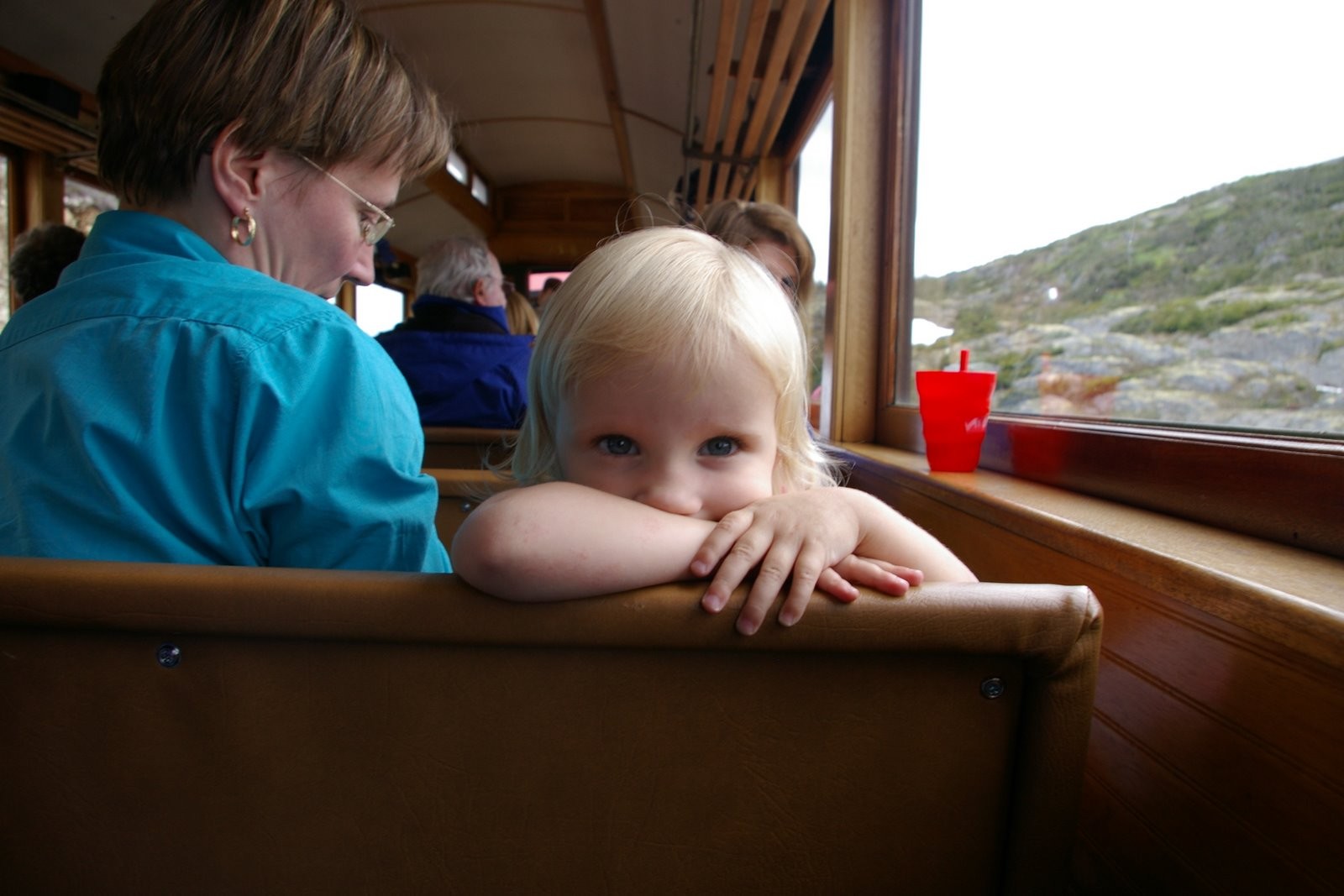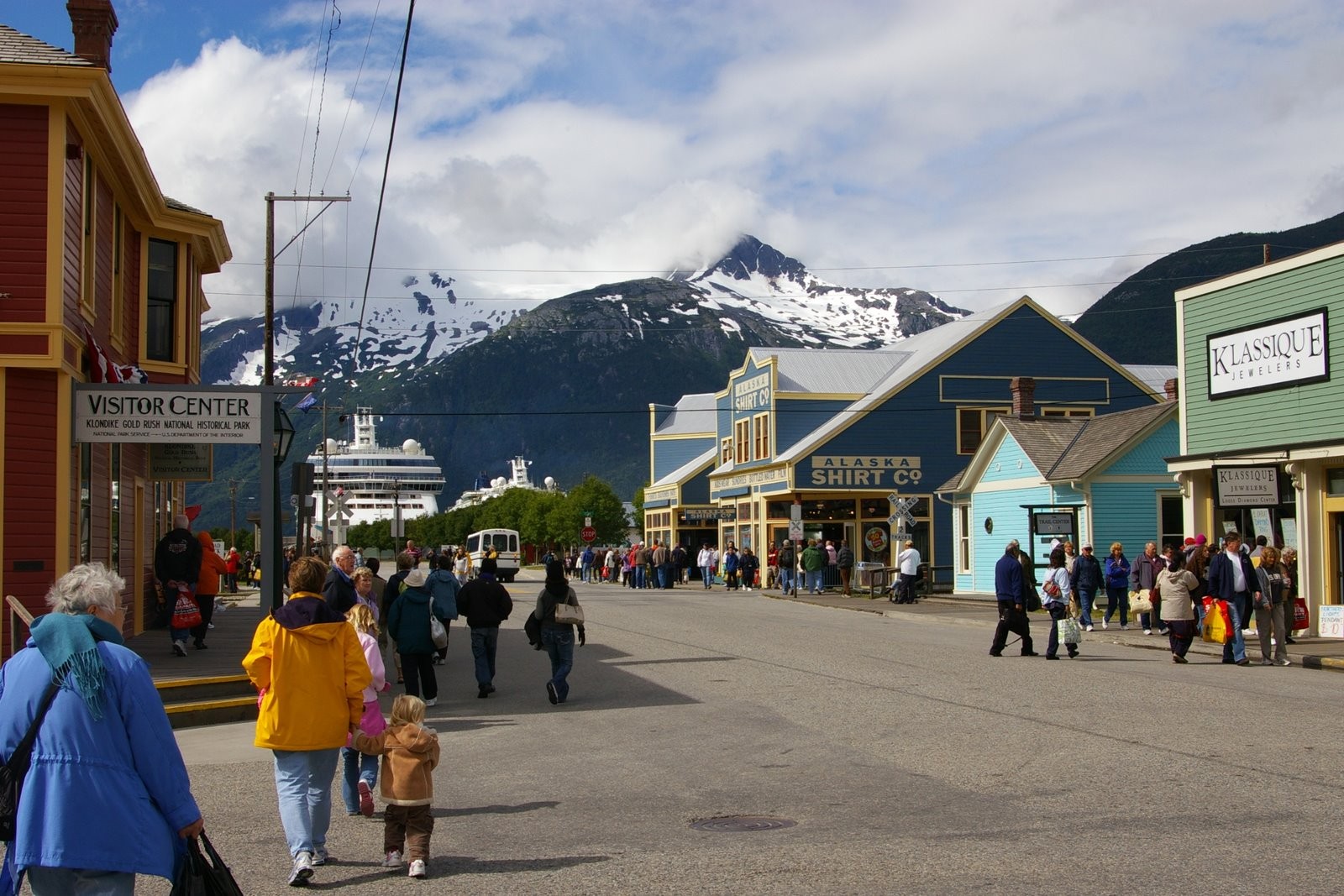 Hubby enjoyed learning about the gold rush days, and marvelled at the engineering feat of building a railroad through treacherous terrain. And on formal nights, I enjoyed watching my children pretend to be grown ups (getting dressed up) – and was amazed to see them "grow into" their act (behaving wonderfully, and sampling both old favourites and new adventurous entrees).
We all were thrilled by the majestic mountain views and glimpses of wildlife. We saw whales breach, walked past a sea lion sunning itself close to our ship, viewed a bald eagle up close, and waved to a brown bear just outside our train window.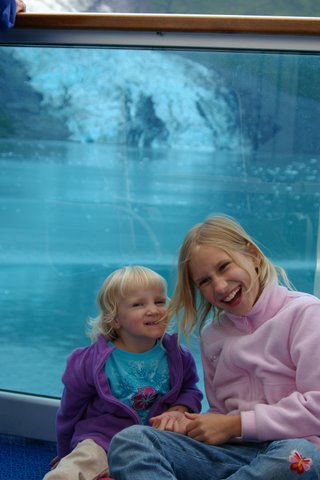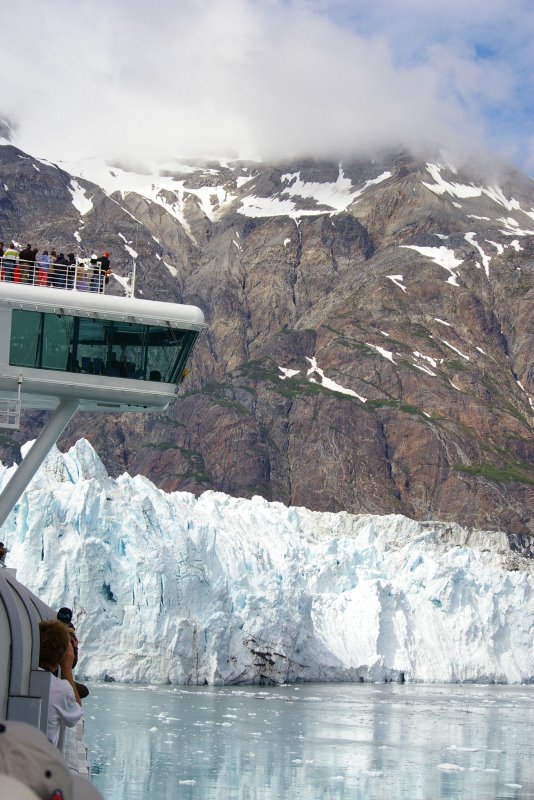 The ports of call were very welcoming and cozy, and the way the land cut into the sea was very reminiscent of my hometown on the west coast of Newfoundland. As the ship continued northward, though, I knew we weren't "home." We began to see little chunks of ice floating in the water as we entered Glacier Bay, and began the absolute best part of the cruise – the scenic cruising through Glacier Bay and College Fjord.
The glaciers were breathtaking. The ice itself appeared both very blue, but also "dirty" (from the collection of silt from avalanches, movement, etc.) We learned how icebergs were born by the process of "calving" from a glacier, and were awed by the movement of tidewater glaciers. We also enjoyed a balcony cabin, so our wee ones could play inside if they needed a minor distraction.
It was a wonderful family vacation, and one that I would highly recommend.