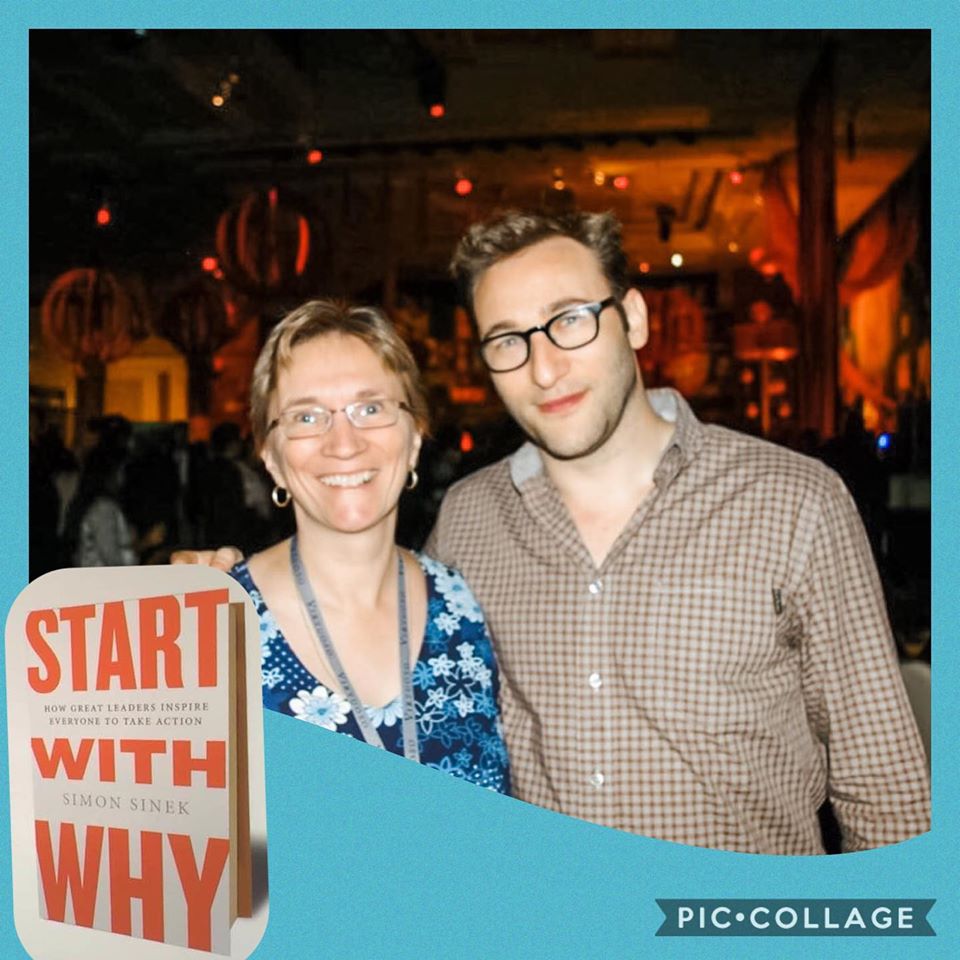 Have you met someone who had inspired you, and you felt a little gobsmacked?
I met @simonsinek at a #virtuosotravel week, after he'd been the keynote speaker at one of our opening sessions. I'd read Simon's book, Start With Why, and it really resonated with me.
"People don't buy what you do, they buy why you do it. "
It's a very powerful book, and made such a difference to how I think about my travel business, and the clients I serve.
I just did a @virtuosoltd professional development course with @brantmenswar , and one of his #FlockOfFive exercises gave me a better reframe of my "why".
I believe life gives you opportunities for CASES. And that is my "why."
C - stands for CONNECTION
A - stands for ADVENTURE
S - stands for SERENITY
E - stands for EXCELLENCE
S - stands for SUCCESS
I realize this is my 'why' - it's the 'why' behind my living my best life, it's the 'why' I am passionate about my travel career, and it's the 'why' behind helping my clients explore the world. It's the why I do what I do. I love helping others transform their own lives through travel, and enabling them to bring home wonderful memories.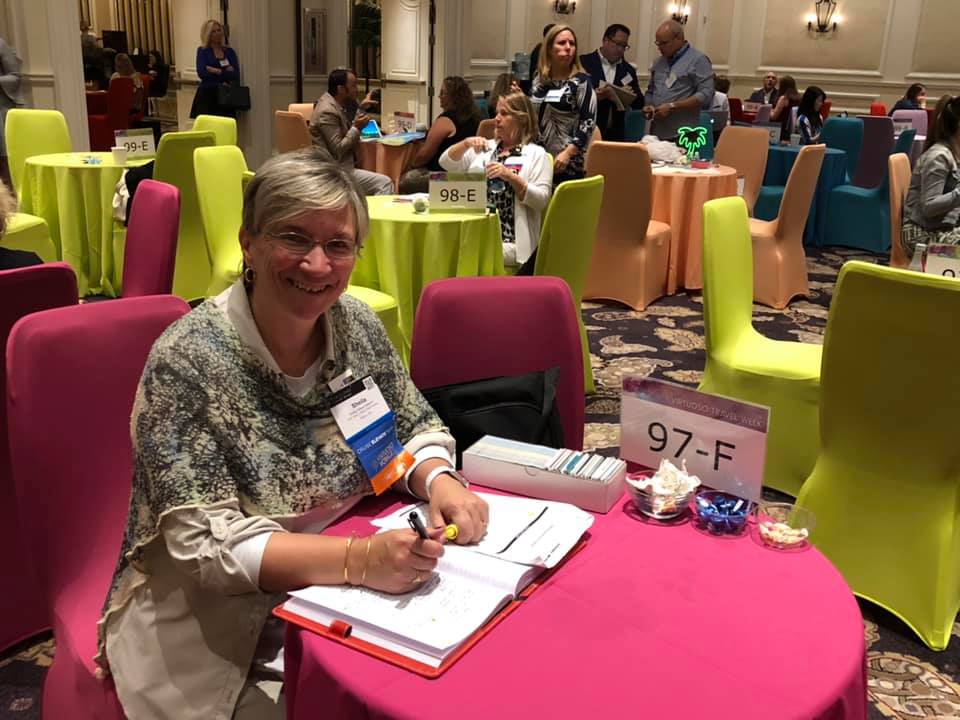 I believe in CONNECTION - to other people, to other cultures, to other traditions, and immersing myself in their world. I believe that travel helps us all become better global citizens, and by getting to know the world, we get to know ourselves. I like to inspire people to explore and care about the planet, and I embrace sustainable tourism. 
 
I believe in ADVENTURE . Whether we are stuck at home, or exploring our 7th continent - we have to find the adventure in each day,. We have to explore new things, and continue to push the envelope and learn new things. I focus on bucket list, adventure, and luxury travel. 
I believe in SERENITY . I build processes and systems to reduce worry - both in my life and in my clients' travel. We want to have peace, and not worry about things so we can enjoy the moment. I love taking care of details. Travel writer Pico Iyer says, "luxury is not about what you have, but what you don't have to worry about." I take away your worries, and I promote the concept of living your lush life.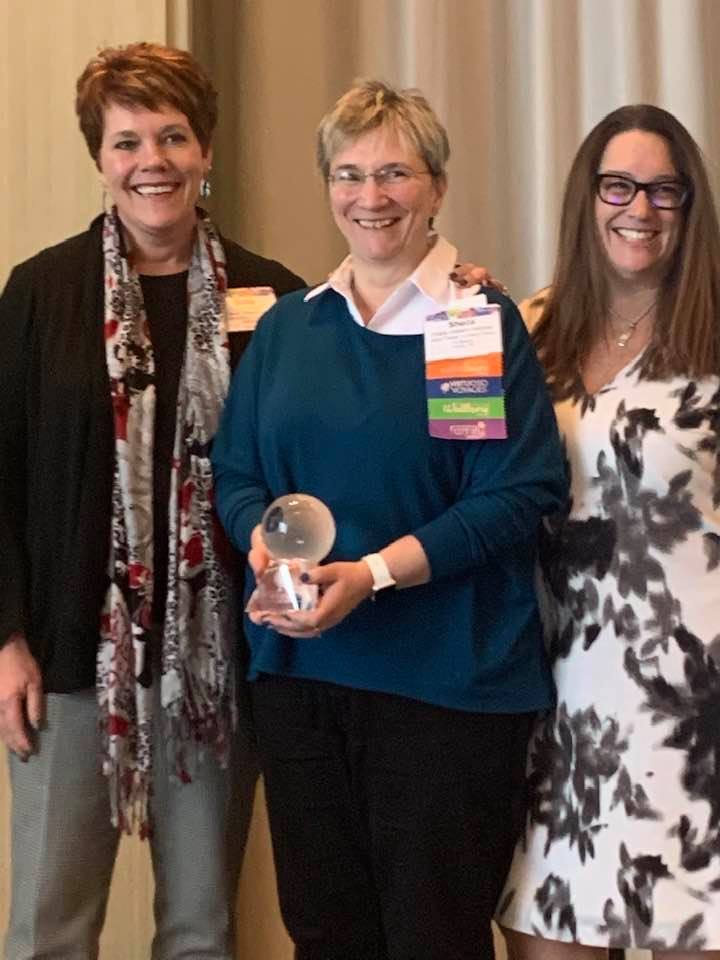 I believe in EXCELLENCE . Want to know an embarrassing secret about me? I'm a pretty driven individual. I think I always have been. In school, I got top marks (and have the scholarships to prove it.) In sports, I pushed to excel (and have a trophy for a 747 batting average). And in work, I distinguished myself becoming the 1st female actuary to work with the Canadian government (and have a Centenary medal).
When I embraced my 2nd career as a travel advisor, I brought that commitment to excellence along with me. Atop a foundation of 20 years of financial risk management skills; I have 15+ years layering the bricks to build a wall of travel knowledge. I surrounded myself with the best-of-the-best in travel, learned from them, and also ensured my clients had access to top-notch experiences. I dealt a lot with conventional return on investment (ROI) before as an actuary, and I deal hourly with RETURN ON LIFE (ROL) now as a travel advisor. It's as if I went from being a true actuary to a happiness actuary! 
And I believe in SUCCESS . I work hard. I have surrounded myself with the best in the travel industry. I have earned travel industry certifications. I continuously improve my product knowledge, and follow emerging trends. I train. I conduct cruise ship and hotel inspections, and attend Virtuoso Travel Tours. And I travel. Malcolm Gladwell's Outliers states "ten thousand hours is the magic number of greatness." (See https://www.lushlife.ca/awards-certifications/ .)
I have invested that time (and money) to master my travel skills. I've been awarded "top producer" status in travel communities (Virtuoso's Adventure, Voyages, Culinary, and Family), and am a member of the new Sustainability community. My success earns me exclusive invites to attend events like International Luxury Travel Mart, and to experience tours, hotels, and cruises first hand. I vet options to help you travel. I use all my business experience, training, and attention to detail, leveraging the relationships I've built, to ensure your precious vacation time and dollars are invested wisely, and your vacation is done right the first time. And I deliver exceptional experience.
I love when connection, adventure, serenity and excellence successfully come together. That's my 'why' - CASES.
---
What I love most about my whole role as a travel advisor is BUILDING MEMORIES.  Whether it's a Galapagos expedition, a safari through Kenya and Tanzania, walking on the 7th continent after visiting the Falklands and South Georgia, an Italian walking & wine trip, a cycling trip around Myanmar, a Madagascar wildlife adventure, diving in the Arctic, a New Zealand self-drive holiday, a Danube river cruise, a Tahiti and Cook Islands cruise, a 7 bedroom villa in Jamaica with a cook, maid, and butler; or maybe just a "fly and flop" beach holiday; my focus is always about the experience, and ensuring you do something unique and memorable.
See blog post "My Collaborative Travel Planning Process" here
And, if you'd like social "proof," see validated client reviews Virtuoso Reviews
Value is more important than price. Expertise You Can Trust
Let's set up a complimentary consultation, so I can start helping live your Lush Life. Schedule your complimentary consultation here: SCHEDULE HERE
Here are some of my top supplier partners: *Lindblad Expeditions * Big Five Tours * Natural Habitat Adventures  * Tauck Tours * National Geographic Expeditions * G Adventures * Arctic Kingdom * Quark Expeditions * International Expeditions * Zegrahm Expeditions * Ponant * Un-cruise * Southern World * Swain Destinations * Tahiti Legends * Backroads * Butterfield & Robinson * Rocky Mountaineer * Paul Gauguin Cruises *  Nomadic Expeditions * Alpine Adventures * Aqua Expeditions * Australis * Uniworld Cruises * AMA Waterways * Crystal Cruises * Regent Seven Seas Cruises * Seabourn * Silversea * Fogo Island Inn * Newfoundland * Anguilla *Hawaii * Disney * Four Seasons Preferred Partner * Ritz Carlton Stars * Rosewood Elite
---
Lush Life Travel is an affiliate of Vision Travel Solutions.   Sheila and her Lush Life Travel team are in Ottawa, Ontario; with Vision headquarters in Toronto. Contact Sheila at sheila@lushlife.ca or 613-837-0699. Vision's address is Vision 2000 Travel Group - 251 Consumers Road, Suite 700, Toronto, Ontario M2J 4R3 - 416-487-5385 - TICO: 50018498 . Vision's main telephone number is 416-487-5385
---
TWO WEEKS IN PARADISE
Group Trip to Hawaii - By: Jennifer R in Ottawa
Sheila is a superlative travel agent. She has helped me choose trips that align with my interests and travel style. She is also able to find good fares for solo travelers.