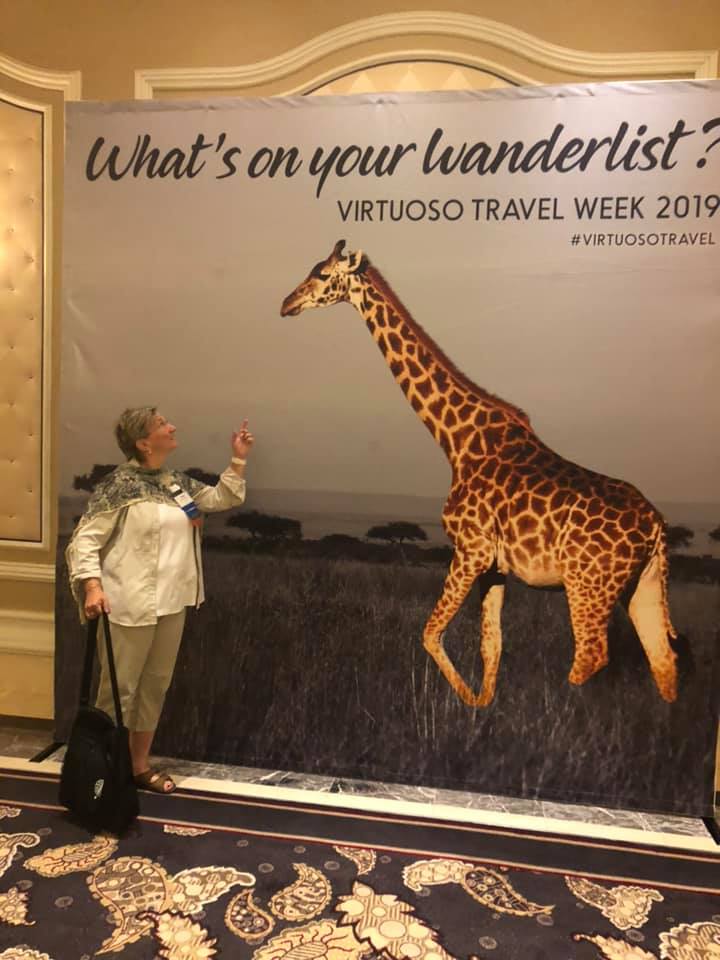 I am at Virtuoso Travel Week in Vegas this week.
I'm ready (and have already begun) what will be an exhilarating (and a tad exhausting) week ahead to network, learn, and grow with 5000+ of my nearest and dearest travel colleagues and partners from around the world. It's the biggest luxury travel conference in the world, as we take over the Bellagio, Aria, and Vdara hotels – and beyond. This is my 9th straight year attending Virtuoso Travel Week, and it's the most important week of the year for my business. I love connecting with new and old travel friends, and learning what's new in travel. It's the travel world's equivalent to a fashion week in Paris or Milan . So, do let me know if you want me to do any "shopping" for your next bucket list trip. (And follow Lush Life Travel for updates throughout the week. #lushlife )
I'm day one in, and already tired. 🙂 No, not really. But I do think it's the thought of all the work ahead that makes me tired in anticipation – I know what's coming!
After day one, it's still exhilaration time. Yesterday, I attended Virtuoso's Globetrotting event  – a full day focused on learning about adventure travel. What a wonderfully engaging and inspiring day.
There were so many takeaways and new ideas and partnerships forming. But I think there were 7 unique trip ideas I learned about that really got me excited to share with my clients. Maybe one of them is right for you?
Let me know if any of these 7 trips is on your wanderlist!
Big Five Tours' Peru – are you afraid of heights? These guys take you ziplining through the Sacred Valley, and you can sleep in a sky pod after you're done too! Everything's customized for you.
2. Natural Habitat's Northern Lights – you can sleep in an aurora pod to see the Northern Lights in Churchill, Manitoba. See https://www.nathab.com/alaska-northern-adventures/northern-lights-tour/
3. Micato's India – see the Royal Bengal Tigers at the Ranthambore National Park with customized and scheduled departures. see https://www.micato.com/india/royal-bengal-tigers/
4. Tourism Australia got me excited about some of their catch and release fishing programs throughout Australia – as well as their unique Aboriginal Experiences. See https://www.australia.com/en-ca/things-to-do/aboriginal-australia/5-ways-to-experience-aboriginal-culture.html
5. Southern World was sharing all the really cool things you can do in New Zealand – just as sky diving in Queenstown, doing a wilderness cruise in Kimberley, scuba diving, hiking, kayaking and more.
6. Lindblad Expeditions will have 3 ships positioned for you to choose if you'd like to be onboard to see the full solar eclipse in 2021
7. Nomadic Expeditions will take 12 travelers with paleontologists to see the dinosaurs of the Gobi Desert in August, 2020 – go dig dinosaur bones with the experts.
So, if any of these ideas pique your interest, let me know!
More on Virtuoso Travel Week in next week's newsletter.
sheila@lushlife.ca
613-837-0699