Our Collaborative Travel Process
What's your "Return on Life?"
Just as your financial advisor ensures your return on investment, we ensure your Return on Life.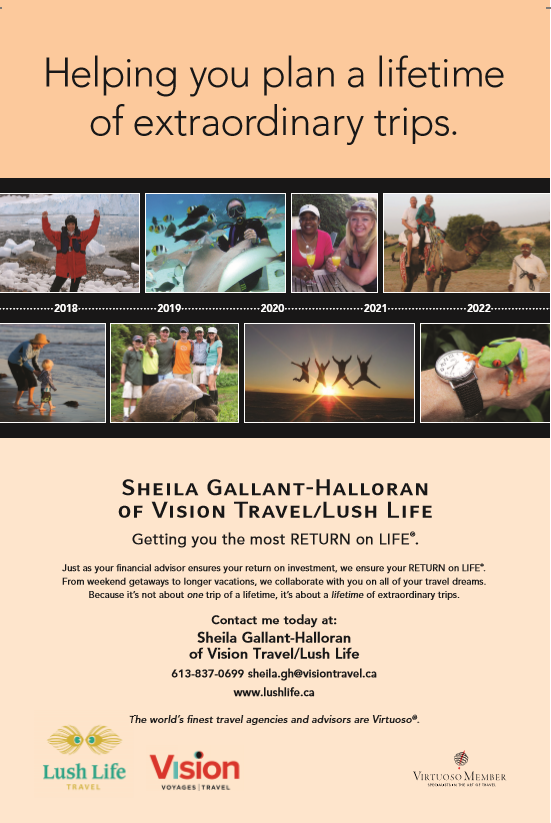 Virtuoso Benefits for You!
We follow the Virtuoso "collaborative planning process" in working with you as our client.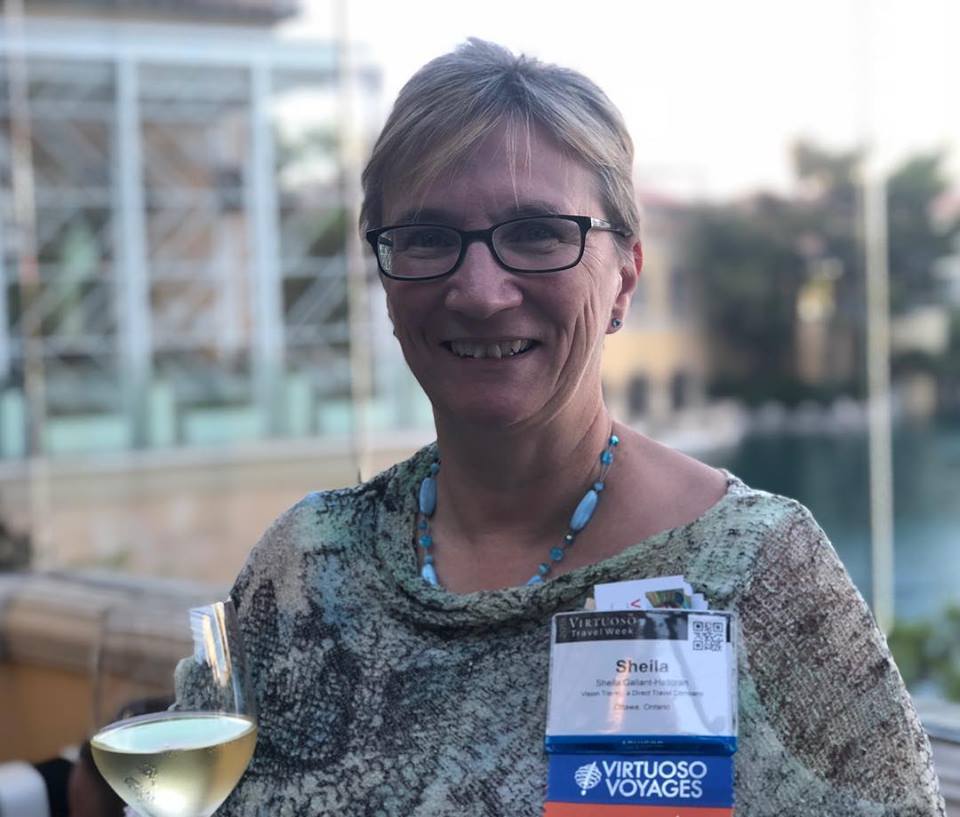 And through that "collaborative planning," we can also leverage our relationships and connections across the Virtuoso network, with "feet on the ground" experts around the world, to orchestrate your travel dreams.
When we work with you as our client, we are able to negotiate VIP perks and other extra benefits for you.
We call it our "collaborative travel planning process."
Let me curate your travel dreams.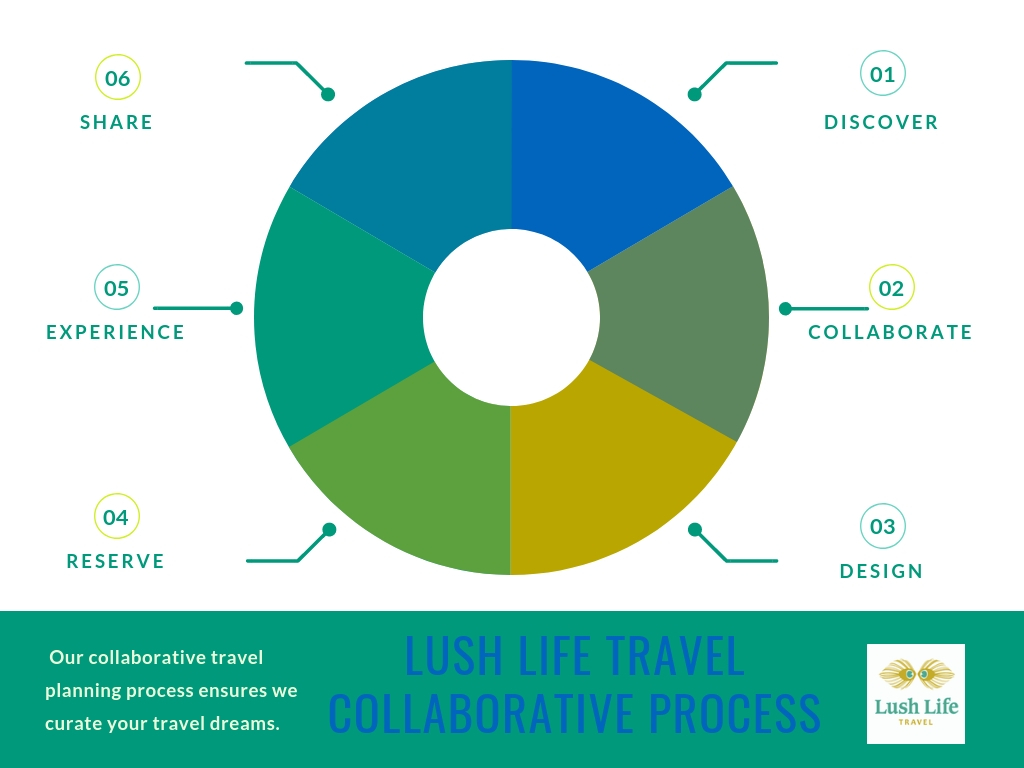 We work with you to orchestrate your travel dreams.
 Sheila and her team work with clients on bucket list, adventure, and luxury travel trips.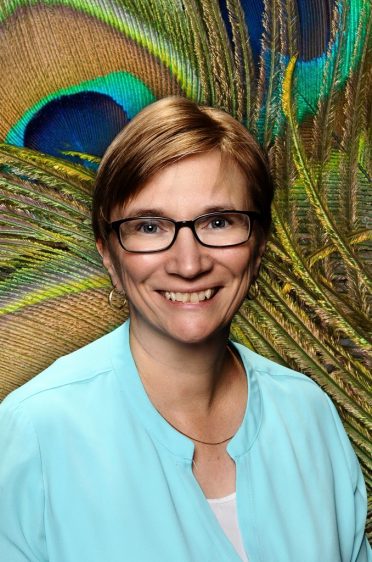 We follow a "collaborative travel planning process."
Our process is very deliberate. We work with you to orchestrate your travel dreams.
Discover - we delve into your travel preferences, interests, and must-haves 
Collaborate - we draw upon our experience and industry connections to present you options
Design - we work with you to craft an itinerary that is customized to you
Reserve - we finalize your selections, and ensure the pieces of your trip come together 
Experience - while you are experiencing your dream holiday, we still work behind the scenes ensuring all goes as planned
Share - when you return home, we want to hear about your travels, and how to build on that for future vacations
Upcoming Events and Adventures
Amazon River Cruise
Join this trip - Nov.16-25,2018 - Visit the Lungs of the Planet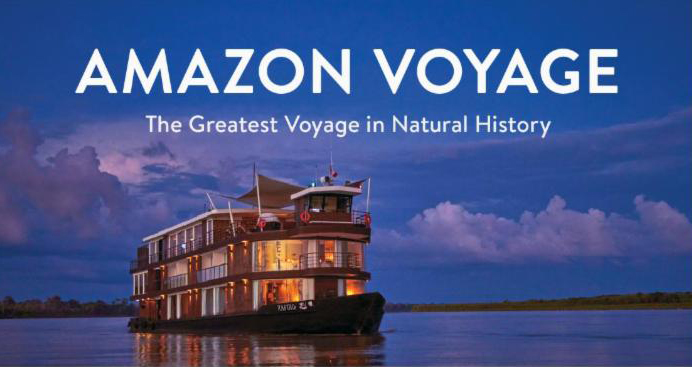 Budapest, Bratislava and Vienna Cruise
Join this trip - Dec,16-20, 2018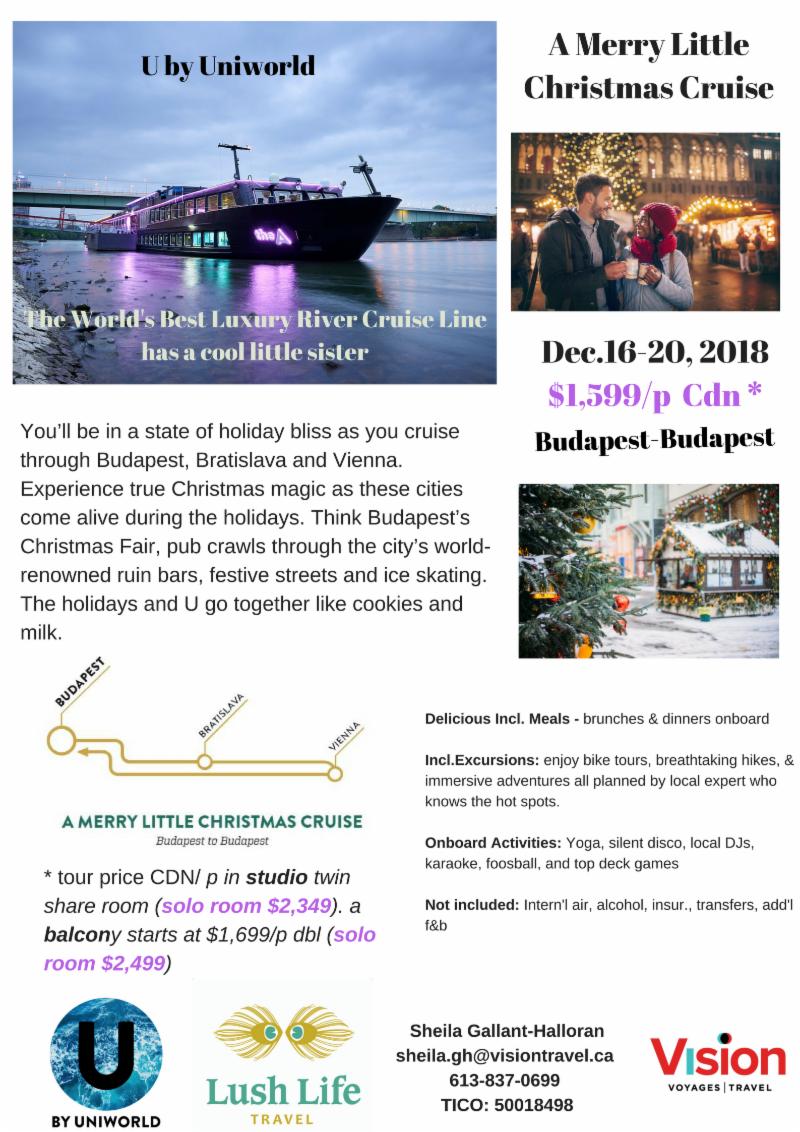 Baja California - Wellness Cruise
Join this trip - Expedition Cruise into the New Year

Biking the California Wine Country
Join this trip 
Here's a neat trip to bike the California Wine Country.
Want to go next April?
Choice of titanium bikes, or electric assist!  Bike in the morning (even getting a choice of routes) and drink wine in the afternoon. Sound good?
Watch:
Walking the Prosecco Hills
Join this trip - June 1-8, 2019
Want to walk the Prosecco Hills - walk in the morning, drink prosecco in the afternoon.
Here are the details for this June 1-8th, 2019 trip.
Touring - Rocky Mountaineer
Join this trip - Sept.22, 2019 

Some Past Events and Adventures
About: Sheila Gallant-Halloran
Bucket List, Adventure & Luxury Travel Advisor -Vision Travel/ Lush Life > "Happiness Actuary" Maximizing Return on LIFE
The concept I'd like to promote to you as my client is to live a LUSH LIFE. I focus on bucket list, adventure, and luxury travel. I believe that travel helps us all become better global citizens, and by getting to know the world, we get to know ourselves. I like to inspire people to explore and care about the planet,
and I embrace sustainable tourism. I am a proud VAST (Virtuoso Active & Specialty Travel) member. I craft travel experiences that contain magic and wonder for each family - whether you travel solo, as a couple, or as a part of a large multi-generational family. I've been doing this 10+ years, but before that I was an actuary for 20 years. I dealt a lot with conventional return on investment (ROI) before, and I deal hourly with RETURN ON LIFE (ROL) now. It's as if I went from being a true actuary to a happiness actuary!
I use all my business experience, training, and attention to detail to ensure your precious vacation time and dollars are invested wisely, and your vacation is done right the first time. Your most precious asset is your time with your family, and I help safeguard that investment of time.What I love most about my whole role as a travel advisor is BUILDING MEMORIES.
Whether it's a Galapagos expedition, a safari through Kenya and Tanzania, walking on the 7th continent after visiting the Falklands and South Georgia, an Italian walking & wine trip, a cycling trip around Myanmar, a Madagascar wildlife adventure, diving in the Arctic, a New Zealand self-drive holiday, a Danube river cruise, a Tahiti and Cook Islands cruise, a 7 bedroom villa in Jamaica with a cook, maid, and butler; or maybe just a "fly and flop" beach holiday; my focus is always about the experience, and
ensuring you do something unique and memorable for your family.
With my focus on bucket list, adventure, and luxury travel, I help you plan lush life memories. As your travel advisor, I give you my 4 A's :
1.) advice,
Travel writer Pico Iyer says, "luxury is not about what you have, but what you don't have to worry about." I take away your worries. I deliver exceptional service, and help you maximize your Return on Life by leveraging my 10,000+ hours (a la Malcolm Gladwell) of working in travel, and leveraging relationships I've built
with the "best of the best" partners.